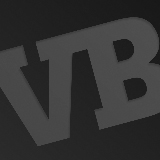 If you follow VentureBeat but don't regularly check our GamesBeat site, here's a list of the best games stories we ran over the last seven days that you may have missed.
This week, game developer 38 Studios laid off its entire staff after ongoing financial troubles, BioWare laid off a number of people working on Star Wars the Old Republic, Take-Two faces a larger than expected financial loss, and Blizzard announces its first patch for Diablo III.
---
From VentureBeat
Gaming is in its golden age, and big and small players alike are maneuvering like kings and queens in A Game of Thrones. Register now for our GamesBeat 2015 event, Oct. 12-Oct.13, where we'll explore strategies in the new world of gaming.
---
You'll also find previews for Defiance, Kingdom Hearts 3D, and When Viking's Attack.
The DeanBeat: Playstudios launches myVegas social casino games with MGM as a partner
Blizzard announces first Diablo III patches and delays the real-money auction house
Kingdom Hearts 3D welcomes casual fans back into the series (hands-on preview)
Bringing back Tomb Raider: Our need to fill the old archeologist's shoes
38 Studios lays off its entire staff
Sony's When Vikings Attack offers goofy street combat (hands-on preview)
Konami kicks off pre-E3 character battle (gallery)
GameFly buzzes into mobile publishing
GREE mobile gaming platform enters open beta, plans two new Moshi Monsters games
Diablo III sets launch-day record
ShootMania Storm is geared for mass, competitive gaming
Take-Two CEO says product delays signal an "unwavering commitment to quality"
Marvel Heroes' online game world will let you smash evil for free
SOE announces free-to-play shooter, Bullet Run…which sounds a lot like Super Monday Night Combat
What does a game "producer" do, exactly? (exclusive)
Plant a money tree in Farmville as Zynga and American Express launch new rewards program
ArenaNet president discusses careful monetization of Guild Wars 2, the least greedy Western MMO
Twilight Zone table to rise again in Pinball Arcade with the help of crowdfunding
Origin offers 90 days of free distribution to successful Kickstarter games
VentureBeat:
Video game series contract will be tough for Bungie, easy for Activision
Square Enix's Mike Fischer says Activision was "crazy" to abandon True Crime: Hong Kong (interview)
Gaming art for your Facebook Timeline (Part 5: Social and Mobile)
Nvidia expects a "breakout year" for mobile chips
Nvidia CEO describes strategic importance of cloud graphics
THQ releases Metro Last Light cinematic story video
Seagate agrees to acquire LaCie for at least $186M
Take-Two disappoints Wall Street with larger-than-expected loss
Activision reacts to fan response to Call of Duty: Black Ops II (video interview)
BioWare lays off staff on Star Wars: The Old Republic, EA to shift employees [updated]
Trion's Defiance is one story told in an online game and SyFy TV show (hands-on preview)
YoYo Games unveils GameMaker: Studio for cross-platform development
RocketFrog wants to revolutionize online gambling with real-world prizes
How Ghost Recon is gunning to take over the hardcore and social markets (interview)
Are You a Human replaces annoying CAPTCHAs with games
Game of Thrones Ascent aims to please fans with a Facebook game (exclusive)