Gamer fashion: The finest in pajama-pants design
This post has been edited by the GamesBeat staff. Opinions by GamesBeat community writers do not necessarily reflect those of the staff.
Fashionable. That's how I describe my circle of gaming friends. They know that nothing is classier during 15-hour sessions of Diablo III than a cashmere ascot, a pair of decorative spectacles, and an eight-inch cigarette holder. It's with that type of class in mind that I present to you the height of gaming fashion: The licensed sleeping trousers.

The Pac-Man "Got The Munchies" pantaloons truly capture the struggle of a generation.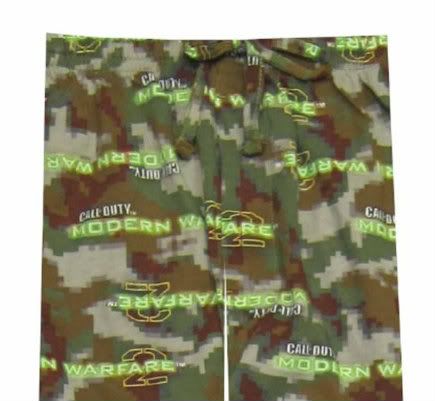 The Modern Warfare 2 long boxers are still on the cutting edge of leg-wear technology.

Pac-Man returns in these dark and broody bloomers.

Survive your cover-based dreams in these Gears of War 3 night-time britches.

Throw yourself at pigs and precariously built structures while wearing your Angry Birds bedroom drawers.