News Cubed: My Top 3 pieces of Daily News
News Cubed: it's got what pineapples crave.
Before I start of this inaugral segment, let me explain what this series is not about.
It's not about what is the most important news of the day.
It's not about the elder moles who seek to consume the planet from the inside out.
And it is most certainly not about the absolutely delicious apple I had this morning.
What it is about is taking the top three pieces of videogame news each day and spotlighting them. What qualifies as the top or best piece of news is subjective and varies from day to day and week to week.
So let's get this started.
CD Projekt Red's new RPG is Cyberpunk!
Well, it looks like we finally found out what CD Projekt's new RPG will be and…it's based off of a property I've never even heard of before
Now, Witcher was originally based off of anunknown fantasy book series, so considering how that turned out, I'll be interested to see what comes next.
Cyberpunk as a setting isn't entirely unknownto video games as a setting, but the last big cyberpunk game rpg I can think of would be Deus Ex: Human Revolution. So certainly there's enough space in the market to seewho can make the most "punk" cyberpunk game.
Now I'm going to stop saying "punk" for awhile or else I'll be hunted down by the late '70s.
Grand Theft Redemption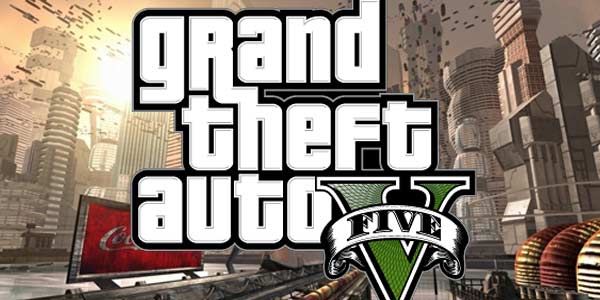 Well, it looks like all them cattle are bein' rounded up for the big corral. What that means in "normal-speak" is that, according to Videogamer, based off of a LinkedIn profile from one of the developers on Red Dead Redemption it looks like there may be some collaboration between the studios on GTA V.
This makes me hopeful that I may enjoy Grand Theft Auto V. Red Dead Redemption was the first game by Rockstar that I played from beginning to end, and enjoyed. GTA IV was…not my favorite game to say the least, it was well polished, I just didn't really enjoy it or get assucked into the story and setting as was the case with Red Dead Redemption.
Also, Zombie Apocalypse content for GTA V? Please? I realize zombies are kind of a tired concept at this point, but from what I played with friends and saw, the Zombie Nightmare DLC for Red Dead Redemptionwasa lot of fun. One can only imagine what would happen in a modern city.
The Pineapple Express to Hell!
According to PC Gamer, Diablo 3 is under review in China, ans since retailers can't officially sell it by it'sreal name before it's approved, they are selling it by the name "Big Pineapple" which apparently when translated sounds close to Diablo.
I just thought this was hilarious, I will now and forever refer to the game amongst my friends as "Big Pineapple 3, the sequel to Big Pineapple 2: Hawaiin Boogaloo". You can talk about playing Big Pineapple on Hell Mode, talk about how Big Pineapple is the newest craze among young people.
It sounds like a line from an older japanese roleplaying game that was brought over to the U.S. and poorly translated.
So, that's it for todays edition of News Cubed. This is kind of an experiment for now, and I need to figure out how often I want to do it and can do it, but it's been a blast. Just remember, Error 37 makes Big Pineapple 3 taste poorly.