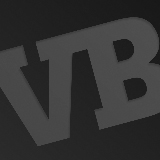 Just when you thought E3 2012 was going to be all about sequels and reboots, Microsoft Game Studios vice president Phil Spencer unveiled three brand-new games today during the Microsoft press conference.
Ascend: New Gods is a third-person action role-playing game from Toy Soldiers developer Signal Studios that features brutal combat, "parallel multiplayer," and massive, scalable enemies. And if that all sounds familiar, it's probably because you've recently played Dragon's Dogma.
It might be hasty to dismiss Ascend as a smaller, (presumably) cheaper action RPG knock-off, though. Signal Studios' new title has some interesting things going for it, including Windows phone integration. The developer claims you will be able to wage war against other players through your mobile device and then transfer any power and prestige you earn to your Xbox 360 console.
---
Sponsored by VB
Gaming is in its golden age, and big and small players alike are maneuvering like kings and queens in A Game of Thrones. Register now for our GamesBeat 2015 event, Oct. 12-Oct.13, where we'll explore strategies in the new world of gaming.
---
The "parallel multiplayer" feature sounds like the nonstandard multiplayer found in other action RPGs such as Dark Souls and the aforementioned Dragon's Dogma. According to Signal Studios, it will allow you to see other players adventuring in their own worlds as you advance through the game yourself. Although the title won't feature traditional co-op, you can still impact another player's game by sending them a blessing or a curse.
Spencer also showed very brief teaser trailers for Twisted Pixel's latest project, called LocoCycle, and a new Kinect title from film director Gore Verbinski (Pirates of the Carribbean) called Matter.
All three titles will be released sometime in 2013.