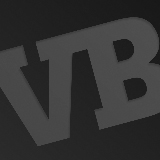 Social collaboration and project management startup Clarizen has raised $12 million in its fifth round of funding to expand and improve the user experience of its software, the company announced Tuesday.
While the company sounds like it's an allergy drug, it won't be of much help unless you're allergic to inefficient workflows. Clarizen offers cloud-based apps accessible in the browser or on the iPhone and Android mobile platforms. Customers include NBC Universal, Frito Lay, Marketo, and NASA.
---
Sponsored by VB
Join us at GrowthBeat where thought leaders from the biggest brands will share winning growth strategies on August 17-18 in San Francisco. Sign up now!
---
The company's most recent addition to its product portfolio is a native Android app (which is quite similar to its iOS app) with real-time access to tasks and projects. Another recently added tool is the company's Clarizen Anywhere, an in-browser app and a Microsoft Outlook-based toolbar to gives you Clarizen access without logging in. Pricing starts at $25 per month per user.
"Clarizen's vision for today's social workforce reflects our understanding that successful organizations need much more than task management or another way to communicate." said Clarizen CEO Avinoam Nowogrodski, in a statement. "The workplace we enable is powerful, because Clarizen helps move information and communications out of silos, gives them structure, and makes this data actionable. This funding comes at an exciting point as we look to accelerate our investment in mobile access and global expansion."
San Mateo, Calif.-based Clarizen was founded in 2006 and also has an office in Israel. The new round of funding was led by Vintage Partners, with participation from existing investors Benchmark Capital, Carmel Ventures, DAG Ventures and Opus Capital. That brings the company's total funding to $48 million.
Check out a short, clever video outlining Clarizen's service below: