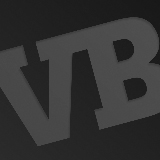 If you're a journalist who hits enough behind-closed-doors appointments at the Electronic Entertainment Expo, someone will offer you something. Maybe just a bottled water. Possibly an art book. Almost certainly a USB hub that transforms into a USB robot (nope, not making that one up). Swag is the universal language of E3, as ubiquitous as booth babes and banner ads.
Apparel, however, rules the show. Nothing marks status like walking around the L.A. Convention Center with a fairly exclusive — and free — t-shirt nonchalantly draped over your shoulder. And these were the absolute best shirts (plus a few extras) we saw…or took home ourselves.
[vb_gallery id=471156]
Gaming is in its golden age, and big and small players alike are maneuvering like kings and queens in A Game of Thrones. Register now for our GamesBeat 2015 event, Oct. 12-Oct.13, where we'll explore strategies in the new world of gaming.
---