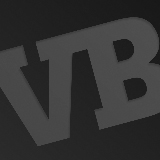 If you follow VentureBeat but don't regularly check our GamesBeat site, here's a list of the best games stories we ran over the last seven days that you may have missed.
This week, Apple brought the iOS GameCenter to Mac, Silicon Knights confirmed a small number of layoffs,  and the Diablo III real-money auction house went live. You can also find a roundup of GamesBeat's complete coverage for this year's Electronic Entertainment Expo (E3), the game industry's largest trade show.
---
From VentureBeat
Gaming is in its golden age, and big and small players alike are maneuvering like kings and queens in A Game of Thrones. Register now for our GamesBeat 2015 event, Oct. 12-Oct.13, where we'll explore strategies in the new world of gaming.
---
You'll also find a review of Virtua Fighter 5 Final Showdown.
GamesBeat:
The DeanBeat: Apple and Samsung give console makers a reprieve
APB Reloaded: Turning a game that killed a studio into a 3-million-user success (interview)
Steam Workshop support added to Civilization V
Minecraft Xbox 360 Edition update fixes zombie pigmen, adds auto-save
Tony Hawk developer Neversoft answers the Call of Duty
The9′s Chinese mobile game network reaches 10M users and 12M downloads (exclusive)
Digital game sales are up but still can't touch Call of Duty (infographic)
Fruit Ninja follows Angry Birds' flight plan with licensed products
Microsoft's NUads on Xbox Live 'motions' boring TV commercials forward
Virtua Fighter 5 Final Showdown is a triple-A fighting game with an iffy price tag (review)
Habbo's woes continue with threat of regulation and loss of retailer support
Diablo III real-money action house finally goes live
Player's decade-old Civilization II game is a world of "hellish nightmare"
A visual tour of the 2012 Apple Design Awards winners
Investor drops support for teen social game after allegations of sexual chats
Draw Something goes global with 12 new languages and celebrity endorsements
Silicon Knights head confirms "a small number" of layoffs
VentureBeat:
Embracing Silicon Valley, EA gears up for its digital empire (interview)
Despite huge Diablo III launch, May video game sales fall 28 percent
GamesBeat's gigantic E3 2012 roundup
New studio uCool to launch ambitious Tynon social fantasy role-playing game (exclusive)
Kickstarter project aims to reimagine classic Atari game M.U.L.E. (exclusive)
Indie studio Thatgamecompany raises $5.5M to create magical games for wider audiences
PopCap survey shows 44 percent of people play mobile games
GamesBeat 2012 panel will examine the rise of social casino games
Trion Worlds will soon have multiple gargantuan online game worlds (interview)
Activision Publishing teams up with Flurry to release third-party mobile games
Bored, impressed, and giddy: Our final thoughts on E3 2012 (with photos)
Zynga stock price takes a dive, triggering circuit breakers
Apple brings its iPhone Game Center to the Mac
68-year-old grandmother to attempt world record 30-hour gaming marathon for charity