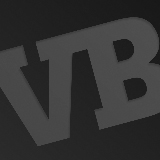 If you follow VentureBeat but don't regularly check our GamesBeat site, here's a list of the best games stories we ran over the last seven days that you may have missed.
This week, Microsoft wanted to purge the Internet after several Xbox 720 details leaked, game designer/director Hideo Kojima said he's not finished with Metal Gear Solid, and Nintendo showed off the 3DS XL handheld.
We also ran reviews for Quantum Conundrum and the Nabi 2 tablet.
---
From VentureBeat
Gaming is in its golden age, and big and small players alike are maneuvering like kings and queens in A Game of Thrones. Register now for our GamesBeat 2015 event, Oct. 12-Oct.13, where we'll explore strategies in the new world of gaming.
---
GamesBeat:
The DeanBeat: Will your game company survive the zombie apocalypse?
GamesBeat's Top 10 Gaming Prequels
First U.S. Pokemon Black 2 and White 2 teaser trailer
Tekken development team to make next Super Smash Bros.
Artists use chalk to bring games to life…or sell pizza (gallery)
Turkish gaming climbs to $450 million in 2012 (infographic)
NaturalMotion raises $11 million to set up U.S. headquarters, develop high-end social mobile games
Nabi 2 tablet blends gamification with parenting (review)
Quantum Conundrum is an unbalanced measure of brilliance and flaws (review)
Metal Gear Solid creator Hideo Kojima "not yet finished" with Solid Snake
Windows Phone 8 gets a strong gaming push with native code and deep ties to Windows 8
WWE '13 continues 25-year tradition of Mike Tyson punching you in the face
Why Sony thinks the PlayStation Vita has an advantage over the Wii U
Zynga focuses on simplicity with its latest social game, Ruby Blast
Australia lifts ban on mature games
Man turns an NES into the ultimate Nintendo-emulating machine (gallery)
Unity Technologies looks to rule Linux and mobile gaming with Unity 4
Indie first-person shooter Receiver brings robots, mystery, and one complicated pistol
Sony's free-to-play online shooter Planetside 2 will pack 2,000 players in an arena (interview)
Civilization V: Gods and Kings can't fix what is fundamentally flawed (review)
See live demos of Black Ops II, Halo 4, and more from Jimmy Fallon's gaming week
VentureBeat:
Nintendo 3DS XL revealed, does not have second analog stick
Roadhouse buys social/mobile game maker The Embassy Interactive
Emota's teddy bears can send hugs over the internet
Microsoft wants leaked Xbox 720 doc erased from existence
Redbox reveals game rental stats and trends (exclusive infographic)
7 awesomely geeky video game marriage proposals
App Annie launches analytics for Google Play Android apps
Turn your iOS device into a musical instrument for free with Ocarina 2
China's Tencent nabs a minority stake in Epic Games
Kabam acquires indie maker of Realm of the Mad God web game (exclusive)
Bunchball launches 10 apps to quickly "gamify" websites and enterprises
Leaked Microsoft document details $299 Xbox 720 in 2013, Kinect glasses, OnLive acquisition