The FIFA effect: Games that transcend the traditional community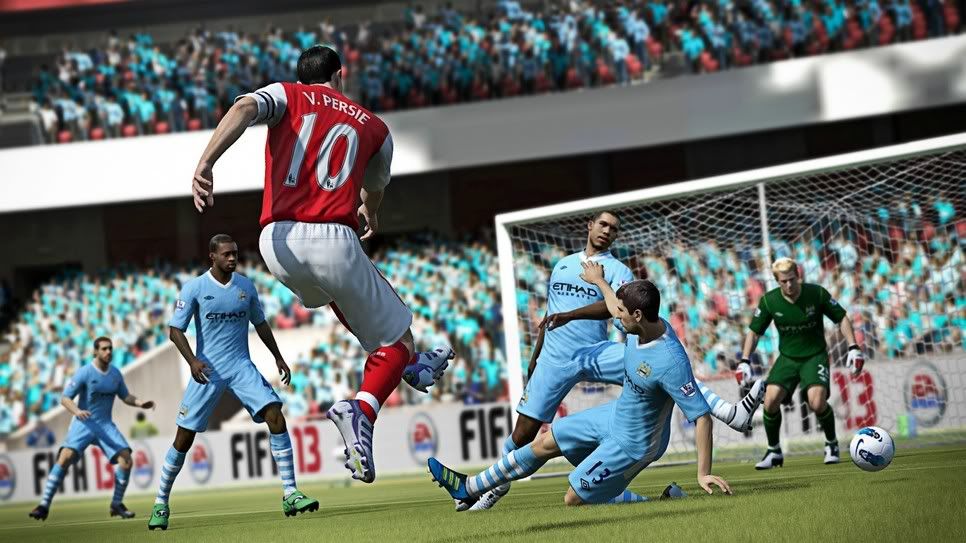 Video games are often viewed as a very superficial medium with little depth, substance, or tangible significance. While the argument that games are in fact art has been beaten to death, another dimension of substance and significance does exist. Games frequently have the ability to introduce people to whole communities of peers with similar interests or, in several cases, to communities that transcend the medium.
Games like Starcraft 2, World of Warcraft, and others are successful in creating vibrant communities centered around their content. Others, such as the FIFA series, are able to bridge the gap between the video game community and the rest of the population, effectively making games accessible to many people while introducing life-long gamers, such as myself, to new interests that we will keep for the rest of our lives.
In FIFA's case, the game's high level of polish and addictiveness introduced me to the soccer world at large and encouraged a passion outside of the game.
FIFA is arguably the most polished and comprehensive sports game around, with hundreds of teams to choose from and one of the best individual player control systems I have ever seen in a sports game.
Any soccer fan who picks up this game will most likely find the team of his choice, and with so many to choose from, it is easy for a newbie, like myself, to find a team that fits his favorite strategy.
It is one of the few games where I can enjoy hours of playing single player matches against the computer, with the matchup possibilities almost endless. The quality of this game is off the charts and makes it easy for one to fall in love with the soccer community at large, not just the FIFA community.
Perhaps the most innovative and addictive element of FIFA is the Ultimate Team mode, which is essentially a trading card game with soccer players complete with packs to buy, an auctioning system, and the ability to challenge your friends with your team that you've compiled. The game mode is very well managed by the developer and is incredibly addictive. Thousands upon thousands of gamers, including myself, have put countless hours into developing their Ultimate Teams just as one would invest in leveling a character in an massively multiplayer online game.
FIFA is a series that has garnered more support worldwide than any other sports video game franchise and has created an atmosphere that makes soccer accessible to the uninformed newbie. It is a perfect example of a game that can introduce the player to a whole new interest instead of restricting itself to an exclusive community. The FIFA community is equal parts gamer-turned-soccer-fan and soccer-fan-turned-gamer, and it is truly special.
Games like FIFA (and there are certainly others) are great examples of how games can be agents of change — and not just in the gaming realm.
---
Originally posted on Leviathyn.com