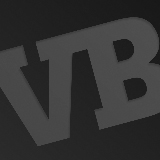 If you follow VentureBeat but don't regularly check our GamesBeat site, here's a list of the best games stories we ran over the last seven days that you may have missed.
This week, Sega shut down several studios world-wide, Zynga held a press event in San Francisco revealing tons of new Facebook social games, and developer Radical Entertainment shuts its doors.
You'll also find a review for The Elder Scrolls V: Skyrim expansion Dawnguard and Lego Batman 2: DC Super Heroes.
---
From VentureBeat
Got B2B problems? We've got the lead generation secret sauce. This free exec roundtable offers premium help from the best minds in lead gen.
---
GamesBeat:
The DeanBeat: Zynga battles to dominate the red ocean, not the blue
The Last of Us' "Truck Ambush" trailer: now with 100% more Sackboy (video)
Console game studio Radical Entertainment shuts its doors
Sega closes multiple offices worldwide and focuses on digital
Nintendo hires a networking chief to shore up a weak spot
Dawnguard finally brings a sense of urgency to The Elder Scrolls V: Skyrim (review)
How we voted in the Game Critics Awards
Infinity Blade is more profitable than Gears of War
Valve releases the magically fiery 'Meet the Pyro' video
Halo 4′s free Spartan Ops content detailed: 50 missions spanning 12 hours
Past sales point to a 'win' for Nintendo with the 3DS XL
New Smart TV device allows game-streaming via OnLive
Sulake un-mutes Habbo Hotel in select countries for first time since sex scandal
CCP's David Reid says Dust 514 heralds a new free-to-play era on consoles (interview)
Dragon Eternity lets iOS gamers play with Android users
4 games that should be in Kirby's 20th Anniversary Collection
GamesBeat casts the Need for Speed movie
Lego Batman 2 tries to redefine the franchise but stumbles (review)
VentureBeat:
Delaware's approval of online gambling will make social game companies perk up
Gaikai streams Bulletstorm console game in the Chrome browser
Meet the judges for our GamesBeat 2012 'Who's Got Game' game-startup competition
Lara Croft will invade your Chrome web browser this fall
Hello, Hero Academy: $2M deal helps mobile-platform Yodo1 bring Western games to China
New institute gets $10M to gamify education for kids
The new console war pits Microsoft, Nintendo, and Sony in an Apple arena
Pocket Gems launches All Talk voice-based mobile game
Pamela Anderson takes on Zynga with BamPoker game
YoYo Games launches a series of Chrome games with the flip of a switch (exclusive)
Zynga's big Unleashed event strikes out with investors
Earn real recipes while playing Zygna's new game, ChefVille
Zynga confirms that FarmVille 2 is in the works
Zynga With Friends to feature live synchronous multiplayer
By the numbers: Zynga's total words, drawings, users, and more
Take-Two aims big in China with free-to-play NBA online game with Tencent
Google transforms its homepage into a Turing machine minigame