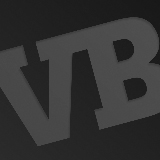 If you follow VentureBeat but don't regularly check our GamesBeat site, here's a list of the best games stories we ran over the last seven days that you may have missed.
This week, the Xbox 360 is the number-one-selling console for the 18th month in a row, the U.S. Senate considers legalizing online poker,  and a Taiwanese gamer dies after playing Diablo III for 40 hours straight.
You'll also find a review for Dyad as well as several video interviews with Tapjoy, Ouya designer Yves Béhar, and Zynga co-founder Mark Pincus.
---
From VentureBeat
Gaming is in its golden age, and big and small players alike are maneuvering like kings and queens in A Game of Thrones. Register now for our GamesBeat 2015 event, Oct. 12-Oct.13, where we'll explore strategies in the new world of gaming.
---
GamesBeat:
The DeanBeat: What GamesBeat 2012 tells us about the road ahead in gaming
Nextpeer gives developers new ways to monetize their games via multiplayer tournaments
The War Z takes zombie-survival into the massively multiplayer arena
Tapjoy keeps looking for creative ways to monetize mobile app users (video interview)
Insomniac Games' Pokémon-inspired Facebook title, Outernauts, is now in open beta
Startup hopes to fund a Shadowrun MMO through Kickstarter
Ouya designer Yves Béhar talks disruption and design (video interview)
Ubisoft posts strong quarterly results thanks to sales of Ghost Recon: Future Soldier
China's Tencent marches to the West in search of kick-ass games (interviews)
If RuneScape were a country, it'd have the fifth largest population in the world (infographic)
Earnings preview: Game makers to see mixed second quarter
DICE: 'We're in one of the best positions' for Battlefield 4 timing
New Call of Duty: Black Ops II video says games are better than movies while touting Hollywood connection
Estonia accelerator flooded with 122 game startup applications
Tony Hawk's Pro Skater HD is a decent update to the original but brings along some baggage (review)
Alt-rock legend Beck contributes exclusive tracks to Sound Shapes
U.S. Senate considering legalizing online poker — and cracking down on other Internet gambling
Valve targets Ubuntu Linux operating system for Steam port
I've got a bad feeling about this — Star Wars: The Old Republic's producer leaves BioWare
Pachter on the case for Call of Duty: Black Ops II on the Wii U
Casual game site operator Oberon rebrands itself as Iplay
TransGaming to launch World Poker Tour game for smart TVs
Microsoft veteran starts PeopleFun mobile game startup (exclusive)
Tom Hanks gets into the game-making business
Sony Pictures joins in on the movie-game disruption trend
Free-to-play Command & Conquer: Tiberium Alliances surpasses 1 million players
Intermittent Uplay outage renders several Ubisoft games unplayable
You can't un-see these 11 video game box art clichés
Leisure Suit Larry publisher trades up to a new developer (exclusive)
PlayStation All-Stars Battle Royale's roster grows by two: Adding Cole MacGrath, Jak and Daxter
Microsoft releasing a $400 Halo 4-themed Xbox 360
Marvel teams up with High Moon Studios for an upcoming game based on Deadpool
Battlefield 4 seemingly revealed by Origin
Puzzler: Match the celebrity voices to the video game characters
Dyad is a psychedelic treat for the senses with gameplay to match (review)
VentureBeat:
6 video game icons acting hilariously out of character
Microsoft: Xbox 360 top-selling console for 18th consecutive month
AMD reports weak second quarter earnings on PC market softness
Another ex-Ensemble mobile game startup, BonusXP, comes out of stealth (exclusive)
BitMonster Games startup unveils a beautiful 3D iPhone game
Zynga's Mark Pincus discusses how mobile could disrupt the game industry (video interview)
King.com: From tournament gaming to No. 2 on Facebook (video interview)
Taiwanese gamer dies after 40-hour Diablo III session
Applifier launches video ad network to monetize Facebook games
Ouya's video game console Kickstarter tops $5M raised so far (exclusive interview)
American McGee's Spicy Horse launches real-time, cross-platform title Crazy Fairies (exclusive)
Zynga designers help Pulitzer Prize winners create social charity game
Mandala adds French touch to social casino games
Teen gamer developers swarm Roblox's hackathon conference
Penny Arcade says fans can ripoff and remix past comics if it meets Kickstarter goal
Russian hacker finds a way to get in-app purchases for free (updated)
Angry Birds follow-up Amazing Alex tops app charts after just one day
Samsung brings motion-controlled Angry Birds to Smart TVs, announces massive 75″ set