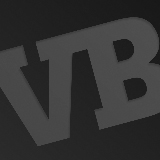 Hackers have posted more than 8 million passwords and email addresses obtained from Gamigo, a free gaming site based out of Germany.
Gamigo was initially hacked in March. At the time, the site required all registered users to create new passwords. Hackers posted the personal information earlier this month on a password-cracking forum called Insider Pro, according to Forbes.
"It's the largest leak I've ever actually seen," Steve Thomas, founder of PwnedList, told Forbes. His site provides a tool that allows users to see if hackers have compromised their email addresses. "When this breach originally happened, the data wasn't released, so it wasn't a big concern. Now eight million email addresses and passwords have been online — live data for any hacker to see."
If you were a registered user at Gamigo, you can check PwnedList to see if your information leaked, though it's best to change any duplicate passwords anyway.
Gaming is in its golden age, and big and small players alike are maneuvering like kings and queens in A Game of Thrones. Register now for our GamesBeat 2015 event, Oct. 12-Oct.13, where we'll explore strategies in the new world of gaming.
---