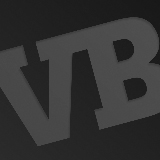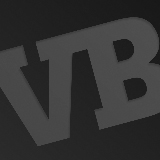 RuneScape is one of the oldest established massively multiplayer online (MMO) games, going strong 11 years after its 2001 launch and recently passing 200 million registered accounts. Mark Gerhard (pictured), chief executive officer of Jagex Games Studio, took time to speak to GamesBeat, via email, about the industry's rush toward free-to-play experiences and the future for Runescape and Jagex.
Embracing a new model
With ongoing contraction in the retail-game sector, more-traditional publishers are embracing the free-to-play model, of which Runescape is a prime example, as they look for opportunities to expand their digital sales. Gerhard says he's "excited to see the change," but adds that, "it's a very different business running a games service [which is how all the successful free-to-play games today are built and run] compared to the traditional publisher's expertise in commissioning a product, shipping the said product, and simply marketing the life out of it."
Traditional publishers looking to reinvent themselves is understandable, "given the sharp declines in both their relevance and revenues," says Gerhard. "Clearly pretending the market hasn't shifted is not a strategy for success."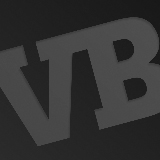 He cautions that, "simply observing spectacular results from a handful of industry-leading companies and surmising that it's easy to replicate is very likely to compound their existing problems rather than resolve them."
It could be too much of an ask for traditional publishers to embrace the service mindset, constant data analysis, and sustained innovation required to succeed in the free-to-play space. "We are talking about a complete inverse in culture; it's hard to imagine many will get it right on their own," says Gerhard.
Saturation of the MMO market
New MMO titles are appearing all the time, which has led to a genuine concern that the market will become overrun. Gerhard believes that players will become more discerning about where they choose to spend their time when this happens and will switch content even faster. He's happy with Jagex's position in this eventuality, saying, "I believe as the market becomes more heavily congested, consumers will gravitate towards the most recognizable and trusted brands, a shift that will only continue to benefit Jagex. It ultimately comes down to what's original and best."
The launch of major MMO competitors, such as Dungeons and Dragons Online, The Lord of the Rings Online, and Star Trek Online, hasn't resulted in any attrition in Runescape, according to Gerhard. "Be that because they continue to remain engaged with our ever-changing content throughout, perhaps return rather quickly after trying any new content, or simply that we may serve a different psychographic to the some of these other games is not completely clear."
Free-to-play releases on consoles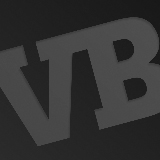 Games like Dust 514 (a first-person shooter set in the EVE Online universe) and superhero MMO DC Universe Online are bringing the free-to-play model to consoles, but Gerhard is adamant that such a move is not on the cards for Jagex. "The amount of online customers around the world accessible via browsers on desktops, smartphones, and tablets ranks in the billions. Weigh that against the tens of millions of connected consoles, and it's clear that it's not a number-one priority for us for a while."
It isn't just a numbers game. During discussions a few years ago, Gerhard discovered that, "the real issues were not the expected ones of choice of content or even to a degree the commercial models, but rather that the platform holders themselves were not prepared to open up their closed ecosystems to the web. We found that they were even less prepared to contemplate the notion that we insisted our community would be playing the same game on every platform," including the Wii, Xbox 360, and PlayStation 3.
"When the consoles do open up completely then we would readily support them as part of our roadmap," says Gerhard.  "I'm certain this change will come in time, simply out of necessity, but if history is anything to go by, the progress will be glacial."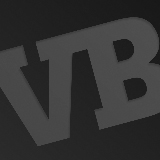 Transformers Universe
Going forward, Jagex is focusing a lot of its key development resources on Transformers Universe, an MMO property with huge potential. The team is, "super excited about how Transformers Universe is taking shape and rather punchy about its potential to be a truly breakthrough game," says Gerhard. He is aware that a huge amount of work is still required for the project to reach completion, and focus remains on the progress made with every daily game build. "We remain grounded by the enormity of effort still required over the course of the next six months."
Jagex's potential
Given the ongoing success of RuneScape and the upcoming release of Transformers Universe,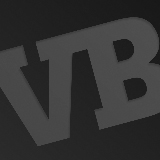 Gerhard is confident of Jagex's future market value, when compared to companies such as Zynga and Nexon. "I genuinely believe we are a gold mine of equal, if not greater, market-value potential, but that will probably only start to become widely evident early next year as some of our major initiatives start to come to fruition. We've still got tons of work to do over the next six months, but if the successes of the first half of this year are anything to go by, we will completely smash it in the second half."
As for the future of gaming? Gerhard is clear that it lies in the growth of free-to-play initiatives. "Free to play will largely be the way of the future given it offers the best value and choice for consumers. As any industry matures, that's where the focus shifts."
Gaming is in its golden age, and big and small players alike are maneuvering like kings and queens in A Game of Thrones. Register now for our GamesBeat 2015 event, Oct. 12-Oct.13, where we'll explore strategies in the new world of gaming.
---