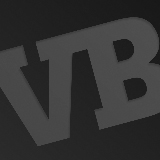 Supercross and motocross legend Jeremy McGrath has pledged to donate "his profits" from Jeremy McGrath's Offroad, a downloadable racing game developed by 2XL Games and released on June 27 for Xbox Live Arcade and PlayStation Network.
The act of charity comes after McGrath's wife (who survived her battle with breast cancer two years ago) found a marrow donor to help treat her recent Leukemia diagnosis thanks to the efforts of the Be The Match Foundation. McGrath's donations will go directly to bethematch.org.
"First, thank you again to everyone who has helped, donated, gotten tested and sent well-wishes to our family," McGrath said in a public statement. "Your responses to my initial call to action have been incredible and the support and love just seems to continue to pour in. The fact that Kim found a match is really great news for us, but it is our hope that people will still get tested and join the Be the Match Registry. I would also ask that companies that have charitable donation programs and those in the position to do something, please think about making a donation to Be The Match at any time throughout the year.  This organization provides a service that literally saves lives every day of the year … it's pretty amazing."
A trailer for the game is below:
Top image via Wikipedia

Gaming is in its golden age, and big and small players alike are maneuvering like kings and queens in A Game of Thrones. Register now for our GamesBeat 2015 event, Oct. 12-Oct.13, where we'll explore strategies in the new world of gaming.
---