3 reasons not to buy games (right away)
This post has been edited by the GamesBeat staff. Opinions by GamesBeat community writers do not necessarily reflect those of the staff.
In this fast-paced, hustle-and-bustle world of ours, a lot of people are afraid of being left behind. I'm often worried that I'll be at a party and people will start talking about Lost, and I won't have anything to add because I've only seen like 10 minutes of that show. But then I remember that the odds of that very specific situation arising are pretty low, and I don't get invited to parties, anyway.
As gamers, we want to be in on the latest and greatest titles, and the communities we form depend largely upon our shared cultural experiences. Combine this with the frantic Internet news cycle and the occasionally cultish attitudes of our fellow nerds, and you have a number of reasons to want to play everything as soon as you possibly can to stay current.
Sometimes, however, it just makes more sense to wait. Here are three reasons you shouldn't rush out and buy everything at launch — other than that buying that much stuff will get really damn expensive.
---
1.) Downloadable content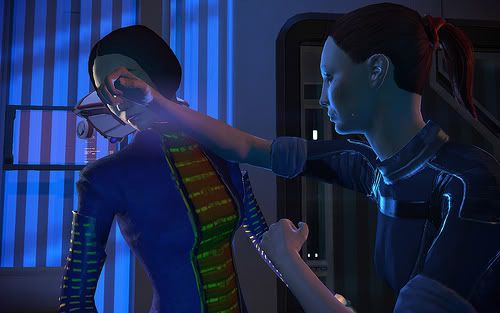 I have a running joke with myself — if that's really a thing that one can have — about the fact that it took me three years to get around to playing developer BioWare's sci-fi epic Mass Effect. I still haven't played Mass Effect 2, and here's why: BioWare released so much DLC for that game, you guys.
Basically, I haven't played Mass Effect 2 yet because I wanted to make sure that they were done adding missions and characters, and the only way I could really be sure was to wait for Mass Effect 3 to come out.
But Mass Effect 3 has been out for a while, and I still haven't played the second game. Why? Because I know that it still has content coming. Hell, BioWare just announced more today. Waiting until they're all done with this business means that I can play everything all at once.
You know, whenever I finish the second game. It'll probably still take me years.
---
2.) Droughts and conservation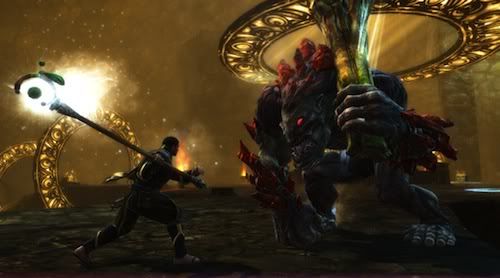 Every summer, we have a couple months during which no big releases come out. What are we supposed to do? Replay something? Read a book? Of course not; don't be crazy.
If you're perpetually behind like I am, you have no reason to fear the annual drought because all those games your friends burned through all year are still available, and they're usually cheaper. Earlier this week, I picked up a copy of Kingdoms of Amalur: Reckoning for $10. At the rate I get to things, I look forward to using it to pass those sparse months before Assassin's Creed 6 comes out.
---
3.) Bad games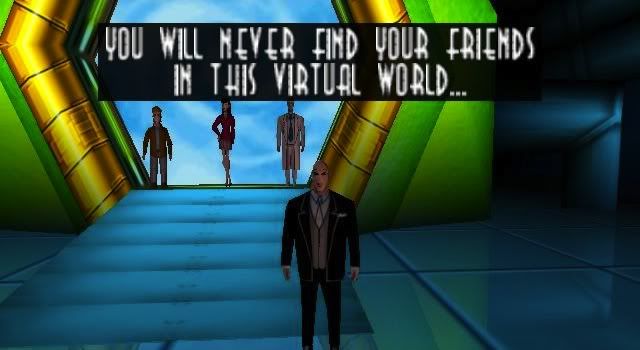 One of the deepest shames of my gaming career is that I bought the famously horrible Superman 64 the day it came out. I liked Superman, I was out of Nintendo 64 games to play, and I had the $60. That's a win, right?
Of course it wasn't; have you played that shit? If I'd read any reviews or talked to friends before I went out and picked up that cringe factory, I would have saved myself a lot of feeble attempts to convince myself that it wasn't that bad. But it was that bad. Actually, it was worse than that bad because now I can't even watch old episodes of the animated series without having flashbacks of flying The Last Son of Krypton through endless hoops.
Oh, and that "Kryptonite fog." Why couldn't you render more than three blank gray buildings at a time, game? Why are you hiding behind shitty fog?
Superman 64, you cut like a knife.