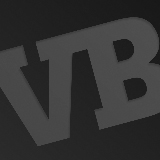 If you follow VentureBeat but don't regularly check our GamesBeat site, here's a list of the best games stories we ran over the last seven days that you may have missed.
This week, Zynga is in hot water after allegations of insider trading, Diablo III players top 10 million, and a Konami employee won an Olympic gold medal in gymnastics.
You'll also find game reviews for Deadlight and the Dark Knight Rises.
Game news:
The DeanBeat: How fast will the shift to huge growth for mobile games happen?
---
From VentureBeat
Gaming is in its golden age, and big and small players alike are maneuvering like kings and queens in A Game of Thrones. Register now for our GamesBeat 2015 event, Oct. 12-Oct.13, where we'll explore strategies in the new world of gaming.
---
Papo & Yo and 10 other games that feature graffiti
As Sanctuary beckons, Diablo III players top 10M
Konami employee wins Olympic gold medal in gymnastics
Saban Brands buys Zombie Farm iOS gamemaker The Playforge
New online game from Schell lets fans contribute story lines, artwork, music, and more
Twin Engine Labs launches Pentakill app to not suck at League of Legends
Working on generations of game consoles: a developer's perspective
Bing Rewards earns you Microsoft Points, but not when you use it on an Xbox 360
Why you're likely to be playing Grand Theft Auto V by March
For Ernest Cline, author of Ready Player One, success is measured in DeLoreans and geeked-out fans
Spy vs Spy game creator tells the story of a rerelease nearly 30 years in the making
Oculus launches Kickstarter campaign for virtual reality gaming headset
Leaked pictures of the next Xbox's developmental kit, codenamed Durango
Nintendo's Japanese servers struggle to keep up with New Super Mario Bros. 2 digital sales
MMO news:
World of Warcraft loses over one million subscribers in second quarter
Tracking Star Wars: The Old Republic's declining subscribers
How to engage 200M users: The secrets of MMO storytelling success (exclusive)
With subscribers below 1M, Star Wars: The Old Republic will go free-to-play this fall
Dragons, dinosaurs, and Transformers: RuneScape's CEO on the future of free to play
Lawsuits:
Nintendo wins Wii patent lawsuit
Zynga stuck in real-life BadNewsVille: more lawsuits, COO demoted
First Zynga insider trading lawsuit filed
SeeYouInCourtVille: law firms investigating Zynga for possible insider trading
End of the quarter news:
As blockbusters keep selling, Activision Blizzard beats Wall Street's expectations
Sony slashes Vita sales forecast after slow Q1 sales
Despite Star Wars slowdown, analysts aren't in despair over EA's performance
EA hits on earnings but misses on revenue target for June quarter
EA hires new CFO as it prepares to announce earnings
Previews:
Pokémon Black and White 2 looks to the past for inspiration (preview)
The Nintendo 3DS XL is the bigger, wiser brother of the 3DS (hands-on impressions)
Reviews:
Deadlight sets a poetic survival-horror tone but stumbles with melodramatic writing (review)
The Dark Knight Rises fails to soar above the mediocrity of licensed games (review)
Interviews: 
Death Rally paves a developer's path into brave new world of games (interview)
Gamers at Work reveals the risks and emotional complications in entrepreneurship (interview)
Papaya Mobile's new ad-exchange program could lure new developers to the platform (interview)