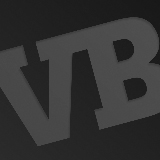 If you follow VentureBeat but don't regularly check our GamesBeat site, here's a list of the best games stories we ran over the last seven days that you may have missed.
This week, Konami cancels a patch for the Xbox 360 version of the Silent Hill HD collection (but totally updates it on PlayStation 3), Zynga's chief operating officer steps down, and Amazon launches its own online studio and Facebook game.
You'll also find a review for New Super Mario Bros. 2 and previews for Marvel: War of Heroes, FIFA 13, and PlayStation All-Star Battle Royale.
---
Sponsored by VB
Gaming is in its golden age, and big and small players alike are maneuvering like kings and queens in A Game of Thrones. Register now for our GamesBeat 2015 event, Oct. 12-Oct.13, where we'll explore strategies in the new world of gaming.
---
---
News
---
Second quarter earnings reports and NPD numbers
---
Interviews
---
Mobile News
---
Previews
---
Reviews
---
Oh, Zynga….
---
Pieces of flair