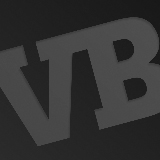 It's another day of bad news from THQ.
The Saints Row: The Third and Darksiders 2 publisher has laid off "about 20" people from its marketing and production departments, according to The Verge.
This info comes from an internal email by Jason Rubin (pictured above), who became THQ's president back in May. The memo was leaked by George Broussard, known in the gaming community as one of the creators of the Duke Nukem series.
"Days like today are not easy for any of us," said Rubin in his company-wide letter. "The worst part of restructuring is clearly the restructuring. But this is a necessary part of improving and rebuilding. It is never easy to see friends and colleagues leave the company. Nobody in management, including me, takes these decisions lightly, but we must all continue to remain focused on driving the business forward and look toward our future."
---
From VentureBeat
Gaming is in its golden age, and big and small players alike are maneuvering like kings and queens in A Game of Thrones. Register now for our GamesBeat 2015 event, Oct. 12-Oct.13, where we'll explore strategies in the new world of gaming.
---
THQ has been shifting its focus from licensed children games to triple-A core titles. It's suffered layoffs and stock woes through much of the year, but the publisher recently managed to avoid NASDAQ delisting and beat expectations for its fiscal first-quarter 2013 earnings.
"I am genuinely excited about both the quality of work and the innovation happening at the company right now," said Rubin in his memo. "When I look forward to the type of games and digital experiences we will deliver over the next few years, I see a new THQ taking a new market position in a very different industry environment."
"Let's all try to keep our eyes focused on that bright future."
GamesBeat reached out to THQ for comment. "THQ confirms a realignment has taken place in the company's marketing and production groups in Agoura Hills," the publisher responded. "This change is reflective of the company's ongoing strategy to create a more focused, agile, and digitally-oriented organization.  Less than 3% of the company's global workforce was impacted, and no development teams or projects were affected by this action."