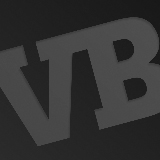 Parkour is awesome. Assassin's Creed is awesome (usually). Naturally, dressing up like Altaïr from Assassin's Creed and doing parkour is bound to be awesome…or awesomely disastrous. Either way, YouTubers are in for some enjoyment, right?
Viral video maker Devin Super Tramp filmed the above video, with the free-running stunts by Ronnie Shalvis. In the Making Of video, they explain how Shalvis modeled his mannerisms after Altaïr from the game, which lends a nice touch of authenticity and familiarity to this live re-creation.
Gaming is in its golden age, and big and small players alike are maneuvering like kings and queens in A Game of Thrones. Register now for our GamesBeat 2015 event, Oct. 12-Oct.13, where we'll explore strategies in the new world of gaming.
---