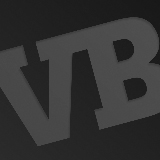 Apple has just unveiled the iPhone 5 handset at a press conference in San Francisco. But when will the device actually land in stores?
As many expected, Apple will take pre-orders online for the iPhone 5 starting Friday, September 14. The device will ship to those who pre-ordered early and land in stores on Friday, September 21.
For pricing, the iPhone 5 will start at $199 for the 16GB version on contract. The 32GB model will cost $299 and the 64GB edition will run $399 on contract. It will be available in the U.S. on AT&T, Sprint, and Verizon Wireless.
---
From VentureBeat
Got B2B problems? We've got the lead generation secret sauce. This free exec roundtable offers premium help from the best minds in lead gen.
---
The iPhone 5 is a big upgrade over previous models and features a longer 4-inch screen and 4G LTE connectivity. Surprisingly, the device is 18 percent thinner and 20 percent light than the iPhone 4S.
More VentureBeat coverage and articles on the iPhone 5 can be read below:
• The iPhone 5: Apple's obsessive refinement strikes again with a 4-inch screen, LTE
• The iPhone 5′s badass camera: 40% faster photo capture, panorama mode, & more
• iPhone 5 will include tiny super-fast Lightning connector
• iOS 6 coming September 19, here's what to expect
• Apple rolling out redesigned iTunes store for desktop & iOS
iPhone 5 photo: Apple