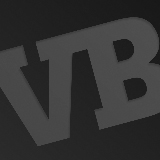 Sega is going to make a new Sonic game for your mobile phone.
The publisher posted a blog on its official website with an image for Sonic Jump along with the words:
New Sonic Jump coming to mobile soon.
The blog featured no other details. We're contacting Sega to get more information about the new game.
A previous Sonic Jump game does exist. The developer released it around 2007 for mobile feature phones (the dumber cousins of smartphones). It played a lot like the popular smartphone game Doodle Jump, where players bounce a wildly jumping Sonic from platform to platform in an attempt to travel as high as possible.
---
From VentureBeat
Gaming is in its golden age, and big and small players alike are maneuvering like kings and queens in A Game of Thrones. Register now for our GamesBeat 2015 event, Oct. 12-Oct.13, where we'll explore strategies in the new world of gaming.
---
Again, the blog contains no details, but the "new Sonic Jump" wording suggests that this is a sequel to that previous mobile release.
Sega is in a transitional period. It drastically pulled back its American operations in March. It canceled all games that weren't Sonic the Hedgehog, Aliens: Colonial Marines, Total War, or Football Manager.
But recently, Sega's mobile-game division has become more active. This is the second game announcement in as many weeks, with Zaxxon Escape, a sequel to the classic arcade shooter, also in the works for iPhone and Android.