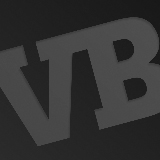 Nintendo has cut the price of its six-year-old Wii video game console in advance of the launch of its next-generation Wii U.
The Japanese company cut the price of the Wii from $149.99 to $129.99 in the U.S. just in time for the shopping season. The new Wii bundle will be in stores by Oct. 28. It includes a black Wii console, Wii Sports, and Wii Sports Resort on a single disk, a Wii Remote Plus and a Nunchuk controller.
This replaces the Wii that comes with New Super Mario Bros. The price cut will likely give the Wii a much-needed boost in the market, as sales have lagged in recent months. But it's not such a large price cut so as to have huge effect in the market.
"Nearly six years after it launched, people are still attracted to the pure, inclusive fun of the Wii console," said Scott Moffitt, Nintendo of America's executive vice president of sales & marketing. "A new suggested retail price and the inclusion of two great games make it an easy choice for families looking for a great value this holiday season."
Gaming is in its golden age, and big and small players alike are maneuvering like kings and queens in A Game of Thrones. Register now for our GamesBeat 2015 event, Oct. 12-Oct.13, where we'll explore strategies in the new world of gaming.
---