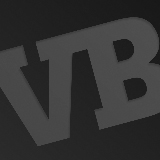 Zynga didn't get much love from Facebook today.
Mark Zuckerberg made it clear that he wasn't impressed by how little gaming is contributing to the social network's bottom line, saying overall payments from Zynga had declined 20 percent.
"Gaming on Facebook isn't doing as well as I'd like," said Zuckerberg on the company's earnings call today.
He noted that a number of other social gaming companies such as King.com are picking up speed, while Zynga seems to continue to fall by the wayside.
---
From VentureBeat
Gaming is in its golden age, and big and small players alike are maneuvering like kings and queens in A Game of Thrones. Register now for our GamesBeat 2015 event, Oct. 12-Oct.13, where we'll explore strategies in the new world of gaming.
---
Zynga laid off over 100 employees located in Austin, TX and Boston, closing down the Boston office. In total, the layoffs amounted to five percent of Zynga's overall staff. Mark Pincus told employees in a letter that he is also proposing that the company shut down its U.K. and Japan offices. Zynga's recently released game The Ville — a play on its own Farmville series — was affected by the downsize.
You can read Pincus' entire memo here.
As noted by GamesBeat writer Jeff Grubb, Zynga's monthly active users have also declined, according to Superdata, from 162.4 players down to 147.8.
Games were originally intended to be another business model for Facebook, making the company money through advertising and revenue shares. It has been under-performing, as Zuckerberg noted, but with a number of companies ready to gobble up any of Zynga's slipping marketshare, it seems social gaming hasn't completely kicked the bucket.
Mark Zuckerberg image via Andrew Feinberg/Flickr