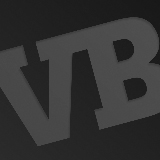 If you follow VentureBeat but don't regularly check our GamesBeat site, here's a list of the best video game stories we ran over the last seven days that you may have missed.
This week, THQ files for bankruptcy, gaming video giant Machinima lays off 10 percent of its staff, and we crown The Walking Dead as our 2012 Game of the Year.
You'll also find reviews for Black Knight Sword, Mass Effect 3: Omega, and Middle Manager of Justice.
---
From VentureBeat
Got B2B problems? We've got the lead generation secret sauce. This free exec roundtable offers premium help from the best minds in lead gen.
---
---
News:
The DeanBeat: The Newtown shooting will turn up the heat on video game violence — but will it make us think?
DayZ lead designer considered leaving the project
This week in the Nintendo Download: Mario, Wario, and Alex Trebek
Turn your friends into Pokémon in the next Mystery Dungeon game on 3DS
Writer McComb isn't worried about the lack of the Planescape license for the new Torment game
Valve gives Plantronics the rights to officially brand headsets with Aperture Laboratories and Mann Co. logos
Visualizing a tough year for the retail core game industry
Rabbit pulls reimagined video chat out of its hat
THQ's bankruptcy filing reveals new games
THQ files for bankruptcy, assets sold to investor Clearlake for $60M
Valve pulls The War Z from Steam over fan backlash, offers refunds
Nintendo's TVii available tomorrow, but it won't be fully functional
MeritShare finds a way to gamify employee recognition (exclusive)
Green Throttle Games launches developer program as part of play to take over living room gaming
Assassin's Creed III glitches and issues addressed in massive patch (full details)
Dartmouth professor names Zynga's Mark Pincus one of the worst CEOs of 2012
Get ready for great games on a thin laptop as AMD preps new mobile graphics chips
Rise of the Hutt Cartel expansion coming to Star Wars: The Old Republic
Nvidia's next Tegra 4 processor may come with 72 graphics cores
Minecraft documentary free for Xbox Live Gold subscribers this weekend
Online gaming firm Aeria Games merges with Japan's Gamepot
The spirit of BattleBots lives on in a new robot-building game
Arktos Entertainment acquires majority stake in game studio Hammerpoint Interactive (exclusive)
Why Google predicts Microsoft's next game console will beat Sony's
Developer id Software releases Rage add-on next week
Game videos giant Machinima lays off 10 percent of staff
NRA blames video games for mass murders
---
Mobile News:
Kabam scores big with highest-grossing game on App Store for 2012
Apple freezes the App Store in advance of the holiday app-downloading bonanza
Jordan Mechner's Karateka remake returns to Apple (iOS) devices today
Mochi Media says 86 percent of Flash game developers are expanding into mobile (exclusive)
MindSnacks' new iPad games help you learn languages, pass the SAT
After 6M paid downloads, mobile hit Pocket God wraps up with its final, apocalyptic update
Kamcord is helping users record 7 mobile-game videos every second
With more than 20M downloads, Battle Bears mobile game hits San Francisco's billboards
Plain Vanilla releases its multiplayer video game quiz for iOS
MediaBrix's responsive design ensures in-game ads will always look right (exclusive)
SGN launches its MasterKey tool for making cross-platform social and mobile games
Gamevil surpasses 200M game downloads on smartphones
Exclusive: Go Ninja developer brings Shaquille O'Neal back to video games
---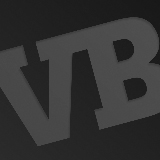 Best of 2012:
GamesBeat's 2012 Game of the Year: The Walking Dead
The best indie games of 2012
The best games of 2012 (GamesBeat staff picks)
The game industry's 2012 holiday cards
---
Interviews:
Heroes of Newerth 3.0 adds bots, hopes to teach new players (interview)
Crytek's chief: Nothing will beat Crysis 3′s graphics for at least two years (interview)
---
Previews:
Hawken's open beta shows a thoughtfully designed mech combat game (preview)
Insomaniac's Fuse lets you lead a team of four badass agents (preview)
Toki Tori 2′s simple mechanics reward your curiosity (hands-on preview)
Zen Pinball 2 on Nintendo's eShop gives you a choice of dozens of pinball tables (preview)
The 3DS library gets a little weirder with these quirky eShop games (preview)
---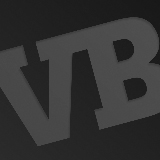 Reviews:
Marvel Heroes needs more humanity, more warmth, and more MMO
Black Knight Sword's punishing difficulty requires more luck than skill to overcome (review)
Middle Manager of Justice is all business, no gameplay (review)
Mass Effect 3: Omega is explosive, nostalgic, and somewhat pointless (review)
---
Pieces of Flair: 
What sales managers can learn from the four types of online gamers
Solving a Wii mystery: The fate of the awesome toy WeeWaa
Exploring why some players are unable to initiate Halo 4′s single-player campaign
A history of bodies: Video game violence and the player
Love your free players to unlock the full potential of free-to-play games
What are your holiday gaming traditions?
Justin Bieber, Minecraft's Creeper, and other cameos in modern games (gallery)