[Why? How? Who? Analytics tell the story. We'll help you understand the playing field. Register today for our free marketing analytics roundtable.]
---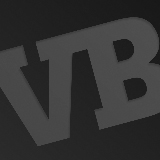 If you follow VentureBeat but don't regularly check our GamesBeat site, here's a list of the best video game stories we ran over the last seven days that you may have missed.
This week, GamesBeat celebrates the biggest games and news of 2012 with several retrospective features. Even though the year is almost over, that doesn't mean we're completely out of news yet, however. You'll also find stories on Nintendo patenting a specific use for the Wii U's dual-screen functionality, Microsoft releasing an iPhone and iPad game with Xbox Live Achievements, and where to buy the documentary Minecraft: The Story of Mojang without digital rights management.
---
Best of 2012:
The DeanBeat: Game industry predictions for 2013
Here's the scorecard on our 2012 predictions for the game industry
The biggest gaming trends of 2012
The news that shook the game world in 2012
Kickstarter game projects raised $79M in 2012
GamesBeat's 2012 Game of the Year: The Walking Dead
The best games of 2012 (GamesBeat staff picks)
The worst gaming trends of 2012
The best MMOs of 2012
12 of the best games for your new mobile device
The best video game trailers of 2012
The biggest gaming disappointments of 2012
The best video game soundtracks of 2012
The biggest gaming surprises of 2012
Top 15 mobile games of 2012
2012′s most innovative game ideas
Top gaming technologies of 2012
5 of the best original games of 2012
The best indie games of 2012
The video game industry's 2012 holiday cards
---
News:
Blizzard: 'We are going back to the drawing board' for team deathmatch in Diablo III
International Game Developers Association appoints new executive director
This week in The Nintendo Download: Wii U discounts, Lost Levels, and Mega Man
Nintendo uploads tip videos for New Super Mario Bros. U to YouTube
Nintendo secures the patent for a specific use of the Wii U's dual-screen functionality
How to gain early access to the Dead Space 3 demo
Microsoft launches first game for iPhone, iPad with Xbox Achievements
Where to buy Minecraft: The Story of Mojang documentary without DRM
---
Previews:
The Walking Dead: Survival Instinct is an ambitious shooter that's faithful to the show (preview)
---
Pieces of flair:
How Canada has become America's mobile app guinea pig
A tale of two zombie games: The Walking Dead vs. The Walking Dead: Survival Instinct
5 worse BioShock Infinite covers
How major MMOs are celebrating Christmas in-game (gallery)
The many major missteps of Far Cry 3
Outlandish factoids from Street Fighter's expanded universe (gallery)
Gaming is in its golden age, and big and small players alike are maneuvering like kings and queens in A Game of Thrones. Register now for our GamesBeat 2015 event, Oct. 12-Oct.13, where we'll explore strategies in the new world of gaming.
---