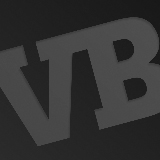 As THQ dissolves before our eyes. we continue to get more details about the court-ordered auction to sell the developer off piecemeal.
The big-ticket items were Company of Heroes developer Relic ($26 million to Sega) and Saints Row developer Volition ($23 million to Koch Media), but the next item on the list is a bit of a surprise.
The game is Evolve. It's a new intellectual property from the original Left 4 Dead developer, Turtle Rock Studios. We don't really know anything about the game, but publisher Take 2 knows enough to think it's worth $11 million.
---
From VentureBeat
Gaming is in its golden age, and big and small players alike are maneuvering like kings and queens in A Game of Thrones. Register now for our GamesBeat 2015 event, Oct. 12-Oct.13, where we'll explore strategies in the new world of gaming.
---
That was the winning bid, which far outpaced the runner-up of $250,000 from Turtle Rock Studios itself.
We first heard about Evolve when THQ filed for bankruptcy in December. The Chapter 11 documentation revealed that THQ expected to sell 4 million copies of Evolve, and it expected this new game to contribute nearly $40 million to its profits.
Those are big numbers for a new franchise. That, combined with Take 2's willingness to spend a significant amount of money, suggests this is a title to look out for.
We've contacted Turtle Rock to ask about its plans for Evolve. We'll update when with its response.