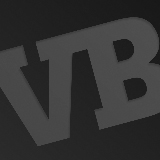 [Update: the final tally was $204,680 from 2,681 backers]
Game designer American McGee's Spicy Horse studio has hit its target of raising more than $200,000 for its Akaneiro: Demon Hunters title on Kickstarter.
The crowdfunding effort proved successful as McGee, the chief executive of Shanghai-based Spicy Horse and a well-known developer who has made games such as American McGee's Alice, made a final plea to fans. More than 2,668 people backed the effort, which was above $203,927 with a half hour to go in the 30-day campaign — squeaking by just in time.
The company launched a beta test of Akaneiro: Demon Hunters on Jan. 30. The PC and Mac game is a free-to-play, action-role-playing title that has been in the works since 2011. McGee said in an earlier interview with GamesBeat that the company didn't originally plan on doing a Kickstarter for its nearly finished game, but it decided to do so in order to add a lot of "cool things" that it wouldn't otherwise have had the time or resources to do. So, the Kickstarter campaign will enable Spicy Horse to put the finishing touches on the release along with developing Android and iOS versions. Other features include co-op multiplayer, an equipment-crafting system, and improved community support.
As noted in our earlier story, McGee originally conceived the idea for Akaneiro after reading The Lost Wolves of Japan, a historical account of the hunting of wolves to extinction in Northern Japan. That laid the groundwork for Akaneiro's landscape and conflict — "classic man versus nature versus pissed off demon/spirits," says McGee — but his studio lacked the resources to continue development. It wasn't until Spicy Horse pivoted toward online and mobile offerings and received backing from investors in 2011 that it could pursue the title in full. The studio then handed over design and production responsibilities to Ben Kerslake, who drove creative direction on Alice: Madness Returns, and the CEO says that Kerslake and his team brought "a lot more depth and imagination to the game."
Gaming is in its golden age, and big and small players alike are maneuvering like kings and queens in A Game of Thrones. Register now for our GamesBeat 2015 event, Oct. 12-Oct.13, where we'll explore strategies in the new world of gaming.
---