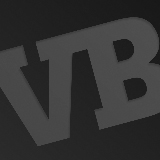 We all love ogling at inventive Minecraft creations, but it's especially cool to see something from another game brought into the popular world of blocks and building. That's why we're so impressed with this re-creation of the Spencer mansion from the original Resident Evil, the famous survival-horror pioneer for the original PlayStation.
Moltenpanther, who originally shared his creation on Reddit, went to ridiculous lengths to build the interiors and exteriors of the mansion, courtyard, and residence building. Check out just how frighteningly detailed his creation is in the gallery below. We also included some comparison shots from the actual game.
Gaming is in its golden age, and big and small players alike are maneuvering like kings and queens in A Game of Thrones. Register now for our GamesBeat 2015 event, Oct. 12-Oct.13, where we'll explore strategies in the new world of gaming.
---