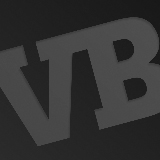 Mario is (in the vernacular of The Black Eyed Peas) so two-thousand-and-late. Luigi is the hip character Nintendo needs to revitalize its software lineup … I guess.
The hardware giant held one of its streaming Nintendo Direct shows today. The company often announces new software and additional details about upcoming games in these broadcasts, and today was no different.
We've embedded the full presentation below in case you missed it:
Nintendo is trying to come out strong in support of its handheld only a few weeks after it did the same for the Wii U.
Here are all of the announcements broken out of the video:
Gaming is in its golden age, and big and small players alike are maneuvering like kings and queens in A Game of Thrones. Register now for our GamesBeat 2015 event, Oct. 12-Oct.13, where we'll explore strategies in the new world of gaming.
---