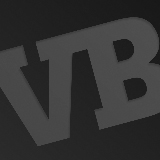 The character Elizabeth in developer Irrational Games' upcoming game BioShock Infinite is a damsel. She also seems a bit distressed, but I get the feeling she can take care of herself.
Irrational and publisher 2K Games have debuted a new trailer for BioShock Infinite (due out March 26 on Xbox 360, PlayStation 3, and PC), which reveals the dark power within Elizabeth, the game's female lead. The game's hero, Booker Dewitt, heads to Columbia to rescue Elizabeth in an effort to wipe away his debts.
But as the new video promo reveals, Elizabeth might not need much rescuing:
A woman in the trailer calls Elizabeth "the flame that will ignite the world." Finally, Billy Joel can tell us who started the fire.
Gaming is in its golden age, and big and small players alike are maneuvering like kings and queens in A Game of Thrones. Register now for our GamesBeat 2015 event, Oct. 12-Oct.13, where we'll explore strategies in the new world of gaming.
---