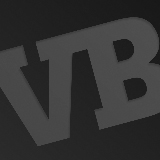 Few companies have branding muscle like Disney's, and the multimedia conglomerate is flexing it today to help hype gamers for its upcoming Disney Infinity.
Disney is working on the Skylanders-inspired Infinity title, which combines digital video games with physical toys. Today, it revealed a new set of interactive action figures based on Pixar's Cars franchise. It previously demoed play sets based on The Incredibles, Monsters University, and Pirates of the Caribbean.
Disney plans to release the game on June 18 for Xbox 360, PlayStation 3, Wii U, Wii, 3DS, and Windows.
Players of Disney Infinity can use the Cars characters like Lightning McQueen, Mater, Holley Shiftwell, and Francesco Bernoulli on its racing and stunt track levels.
Disney released the following trailer that shows the characters in action:
Disney Infinity: Cars gallery
Gaming is in its golden age, and big and small players alike are maneuvering like kings and queens in A Game of Thrones. Register now for our GamesBeat 2015 event, Oct. 12-Oct.13, where we'll explore strategies in the new world of gaming.
---