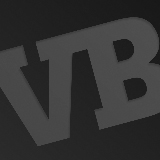 Snoop Dogg may have changed his name to Snoop Lion and started making positive reggae albums, but you can't keep a high dog down.
The long-time rapper is working with publisher 505 Games and developer Echo Peak on a new rhythm-action combat game called Way of the Dogg. This should debut later this year for Xbox Live Arcade, PlayStation Network, Android, and iOS.
Way of the Dogg sets kung fu action to the beats of Snoop's music. Every level features a new song and a new enemy inspired by the music.
---
From VentureBeat
Gaming is in its golden age, and big and small players alike are maneuvering like kings and queens in A Game of Thrones. Register now for our GamesBeat 2015 event, Oct. 12-Oct.13, where we'll explore strategies in the new world of gaming.
---
"Everyone knows that Snoop is down with the biggest and best video games whether it's droppin' my hits on the soundtrack or showing the world I can go toe-to-toe with the best fighters on the street, but Way of the Dogg is the first true gamification of my music," Snoop said in a statement.
That's right, a rapper used the term "gamification."
"It's the way you live, it's the way you do what you do and captures the beat, the rhythm and the spirit of my music," said Snoop. "It's not just about who you are or where you've been but where you are headed to. This game shows how we evolve as individuals and they've incorporated the journey of my own personal reincarnation as Snoop Lion into my character, the environments and the path that players have to follow."
Echo Peak didn't release much gameplay, but they did provide a teaser trailer that shows Snoop Dogg — often obscured by clouds of smoke — recording his voice over for the game:
"Snoop Dogg is a true one-off, and from our first creative discussions two years ago the idea of creating an original game concept around his music and love of '70s kung fu and 'blaxploitation' movies was a mouth-watering prospect," Echo Peak director Ciaran Walsh said. "The game brings these influences together in the form of visually stylish rhythm-action combat wrapped in a Blaxploitation-inspired narrative. 505 Games understood our vision from the start and were willing to take a chance on us as a start-up studio – they've been a fantastic partner for us."