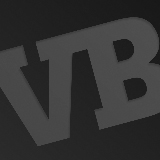 Publisher Electronic Arts has offered yet another update for its somewhat hobbled SimCity, a city building game that requires an always-on Internet connection to play. Okay, it is actually only the fifth such update. But it seems like it's been forever with so many stories, tweets, and other messages passing through our inboxes about the game whose demand was so high that it brought down EA's servers.
Things are better but not entirely fixed yet. In the meantime, feel free to admire my city above. This is actually what could happen if you inadvertently leave your SimCity simulation running all night. It looks like I'm going to have to start over.
---
From VentureBeat
Gaming is in its golden age, and big and small players alike are maneuvering like kings and queens in A Game of Thrones. Register now for our GamesBeat 2015 event, Oct. 12-Oct.13, where we'll explore strategies in the new world of gaming.
---
Kyle Dunham, an assistant producer on SimCity, wrote today, "I just wanted to give you a little insight on the progress we made yesterday and our priorities for this week. Like Lucy [Bradshaw, general manager of developer Maxis] mentioned in our update yesterday, we've begun upgrading several of our servers to both increase their capacity and mitigate connection issues."
He added, "This process has been going well, and we successfully upgraded 10 servers yesterday: NA West 2, EU West 1-4, EU East 2-3, and Oceanic 1-2. Today we're working on upgrading our remaining servers, so bear with us as we take them offline one-by-one to perform these upgrades."
In closing, Dunham said, "While this is going on, we also released the new server South America today, bringing our total server count up to 24, including our test server. While this is going on, we're also improving the overall gameplay experience. We've already started addressing some of the issues we've been seeing [that] some of our players are having with trading intermittency and cities rolling back. Stay tuned for more updates."