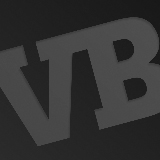 Rovio continues its march toward world domination this week by infiltrating the United States space program.
The developer and NASA opened the Angry Birds Space Encounter in the Kennedy Space Center Visitor Complex today in Florida. The exhibit combines the popular mobile game with real-life games and science demonstrations.
"This one-of-a-kind experience gives guests an up-close encounter with Angry Birds Space characters in a unique, multifaceted adventure featuring Danger Zone, Eggsteroids Slingshot, and Red Planet Lazer Challenge," Kennedy Space Center Visitor Complex chief operating officer Bill Moore said. "Kids will love interacting with their favorite Angry Birds Space characters, while parents will appreciate that their children are enjoying the learning experience."
---
Sponsored by VB
Gaming is in its golden age, and big and small players alike are maneuvering like kings and queens in A Game of Thrones. Register now for our GamesBeat 2015 event, Oct. 12-Oct.13, where we'll explore strategies in the new world of gaming.
---
Rovio worked with the Kennedy Space Center to help make sure the attraction promotes science, technology, engineering, and mathematics.
"Working with Kennedy Space Center Visitor Complex on bringing Angry Birds Space Encounter to life has been a great experience," Rovio director of location-based entertainment Dan Mitchell said. "We are excited to build on our relationship with NASA and bring this unique attraction to our fans."
Have a first glimpse at the Angry Birds Space Encounter: