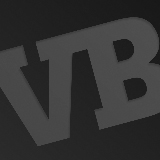 Last week, GamesBeat reported that online-security research group ReVuln discovered a flaw in EA's Origin download service. The exploit could enable hackers to launch malicious software and overtake a target's PC or Mac.
Today, EA contacted GamesBeat to inform us that its engineers have uncovered and patched the cause of this security hole.
"Origin today issued an update that will make the hypothetical exploit of the Origin URI inoperable," Origin spokesperson John Reseburg told GamesBeat. "We have no reason to believe it was ever used, but out of an abundance of caution for our players, we wanted to quickly address it."
In October, ReVuln's security experts discovered a nearly identical flaw in Valve's Steam service. ReVuln told GamesBeat last week that Valve has still not addressed that issue in its software.
Gaming is in its golden age, and big and small players alike are maneuvering like kings and queens in A Game of Thrones. Register now for our GamesBeat 2015 event, Oct. 12-Oct.13, where we'll explore strategies in the new world of gaming.
---