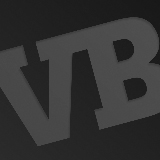 I always lose the pieces to my board games. I still find Monopoly pieces lying around my parent's house from that time we played it 15 years ago. That's why I appreciate developer Playdek, which takes popular hobby games like Ascension and turns them into digital apps for the iPad.
Today, the developer announced it raised $3.8 million in Series A funding to help further its development of digital board games. It will also use the new influx of cash to build an online community platform around these hardcore board games.
---
From VentureBeat
Gaming is in its golden age, and big and small players alike are maneuvering like kings and queens in A Game of Thrones. Register now for our GamesBeat 2015 event, Oct. 12-Oct.13, where we'll explore strategies in the new world of gaming.
---
Qualcomm Ventures led the investing round followed by IDG Ventures and FF Venture Capital. Previous Playdek investors Deep Fork Capital, Greycroft Partners, Jarl Mohn, and other angel investors poured in additional capital.
"This infusion of capital will allow Playdek to continue our mission of bringing the best tabletop games to digital platforms," Playdek chief executive officer Joel Goodman said in a statement. "We are also able to advance our lead in the market by building and launching our online hobby games platform, giving gamers that 'around the table' feeling in the digital realm."
Playdek's next game is an adaptation table-top farming game Agricola. It's due out this spring for iPad.
Coming later this year, Playdek plans to reveal a community platform for people who love its digital hobby games.
"Playdek's ability to forge relationships with the best tabletop gaming producers and transform these well-loved board games into innovative and outstanding digital games for mobile devices positions the company for continued success," Qualcomm Ventures senior vice president Nagraj Kashyap said. "In a little over a year, Playdek has established themselves as the market leader in tabletop gaming, and with the new community they are developing, the potential for growth is impressive."