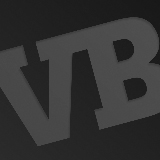 In February, Sony Computer Entertainment revealed its PlayStation 4 video game console — only it didn't reveal the actual hardware. Now, the publisher is teasing the system's design in a new video where it promises to finally lift the curtain at the Electronic Entertainment Expo trade show in early June.
Sony's PlayStation YouTube channel just launched the following video which shows a fuzzy black monolith intercut with less fuzzy images that show the PlayStation logo, some exhaust vents, and the number "4."
Sony will present its E3 event on June 10 at 6 p.m. Pacific time. At that point, we will likely see the PlayStation 4 in the flesh along with some new games and features.
As for the hardware, it's impossible to make any final judgments about the aesthetic design from this video, but the teaser images sure do look like a gaming console.
GamesBeat is attending the June 10 press event, and we'll have more information and images at that time.