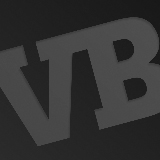 One of gaming's most renown composers is back with his latest work. Composer Austin Wintory just published the soundtrack for Leisure Suit Larry: Reloaded on his Bandcamp page.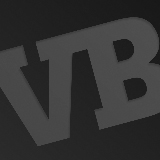 Wintory, best known for his award-winning Journey soundtrack, recorded a ton of music for the new Leisure Suit Larry update. He's pared it all down to 21 tracks that work as an album, and it is available to purchase now for $6 right here.
The original Leisure Suit Larry featured a theme composed by the game's creator, Al Lowe. Wintory set out to adapt and expand that piece, which previously only played over the title's main menu.
"It was essential to bring [the theme] back," Wintory told GamesBeat. "However, I actually wanted to thread it through the whole game and not just feature it as a main title, or menu piece, or something like that. It was an honor, actually, because that's such a beloved theme  so to have Al's blessings to do whatever I wanted with it was amazing. Can't imagine having more fun than that was."
For Leisure Suit Larry: Reloaded, Wintory worked with the Late Night Jazz Orchestra, a group of young musicians that play big band swing jazz in Los Angeles. For him, it was a fun change of scenery.
"Despite the fact that I have worked with orchestras since I was 14, this was somehow my first experience with a legit big band, and it was wonderful," said Wintory. "The group is amazing, and I really can't overstate how fantastic they were to work with. They bring so much energy and fun and wittiness to the game. It's quite a change of pace from the more solemn and — hopefully — uplifting contributions of the Macedonia Radio Symphony Orchestra from Journey."
Wintory and the Late Night Jazz Orchestra released the following video where they recorded the main theme:
Gaming is in its golden age, and big and small players alike are maneuvering like kings and queens in A Game of Thrones. Register now for our GamesBeat 2015 event, Oct. 12-Oct.13, where we'll explore strategies in the new world of gaming.
---