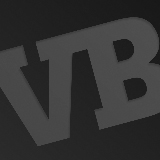 Now that everyone's home and feeling has returned to their feet — just as the con flu starts kicking in — we've had a chance to assess the real takeaways from 2013's Electronic Entertainment Expo.
That's right — I mean the loot.
Most companies hand out a little something to people who go behind closed doors. Shirts, bags, funny wigs … it gets a little strange out on the show floor sometimes. We can't claim that we saw and grabbed everything we could, here's what found its way into our hearts. And our luggage.
Launch the gallery below for swag!
Gaming is in its golden age, and big and small players alike are maneuvering like kings and queens in A Game of Thrones. Register now for our GamesBeat 2015 event, Oct. 12-Oct.13, where we'll explore strategies in the new world of gaming.
---