Microsoft got off to a rocky start with the messaging for its Xbox One, but it's working to make the next-gen console easy to understand for gamers in the run up to its Nov. 22 launch.
When Microsoft introduced the Xbox One in May, a handful of vague policies regarding online and game licensing made gamers scratch their heads. The company eventually backed off of its plans to require an Internet connection and to restrict used games, but it's likely that some consumers are still confused about how the Xbox One works.
Today, as part of an effort to inform gamers, Microsoft released an infographic that explains that the Xbox One works pretty much like an Xbox 360 with a few bonus features. Check it out below: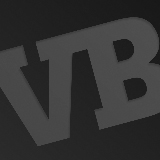 More information:
Microsoft Corporation is a public multinational corporation headquartered in Redmond, Washington, USA that develops, manufactures, licenses, and supports a wide range of products and services predominantly related to computing through ... read more »
Powered by VBProfiles
Gaming is in its golden age, and big and small players alike are maneuvering like kings and queens in A Game of Thrones. Register now for our GamesBeat 2015 event, Oct. 12-Oct.13, where we'll explore strategies in the new world of gaming.
---