Plants vs. Zombies 2 only just launched in July, but many of its key creators are already moving on to a new project.
PVZ2 lead producer and general manager Allen Murray, art director David Ryan Paul, and lead designer Mohan Rajagopalan cofounded AtomJack, the trio's new gaming studio. Together, Murray, Paul, and Rajagopalan are self-funding the company while they develop its first game, which they intend to launch in 2014.
"AtomJack is about creating rich and unique game experiences," Murray told GamesBeat. "Our focus is on small to midsized digital games that work across multiple platforms with an eye toward creating a long-term relationship with our players."
For AtomJack, building that relationship begins by creating fun games that don't disrespect the player.
---
From VentureBeat
Gaming is in its golden age, and big and small players alike are maneuvering like kings and queens in A Game of Thrones. Register now for our GamesBeat 2015 event, Oct. 12-Oct.13, where we'll explore strategies in the new world of gaming.
---
The company will also seek out seed-funding while it works on its early products. Murray and his cofounders believe that their combination of experience and success should help them with both finding that funding and in building quality experiences.
"One of the most important pieces of successful game development, which is often overlooked, is the value of an existing, experienced team," he said. "The three cofounders have decades of combined experience at studios such as Bungie and LucasArts, as well as having worked directly on several titles together such as Plants vs. Zombies 2 at PopCap. We knew we wanted to keep making games, and that we wanted to make them together, so we naturally gravitated toward each other after we became independent."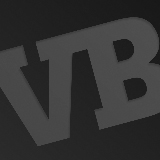 More information:
PopCap Games is the leading global developer, publisher and operator of casual video games: fun, easy-to-learn, captivating games that appeal to all ages across PC, mobile, social and other platforms. Based in Seattle, Washington, PopC... read more »
Powered by VBProfiles