The developer of Eve Online wants to put you into the cockpit of a virtual space fighter and send you to war — exclusively on the Oculus Rift virtual reality headset.
On the same morning as developer CCP Games talked about its massive multiplayer space colonization game Eve Online at the DICE summit, Oculus VR announced that CCP's spin-off first-person shooter Eve: Valkyrie is the first game that the Rift creator will co-publish. That means that Valkyrie will launch exclusively for the virtual reality platform, which is used through a PC.
Eve Online recently made a stir across the internet when major in-game alliances fought a battle that looked like it belonged in Star Wars or Mass Effect. In total, over 300,000 dollars of real-world value was destroyed.
Valkyrie is the brainchild of a small team at CCP games who hatched the idea from excitement about the possibilities of virtual reality games. The team said in an Oculus blog post, "We strongly believe the best VR experiences are going to be the ones built from the ground up for VR, and we've kept that in mind whilst developing Valkyrie."
Programmers Robert Clark and Sigurður Gunnarsson added, "We wanted people to really feel like they were there – to sense the vastness of space, feel the confined area of the cockpit and get that adrenaline rush as you see an exploding fighter whizz past your head."
Oculus might reveal more information about Rift — such as a release date — during its own DICE presentation at 2:30 p.m. Pacific tomorrow.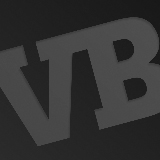 More information:
Oculus VR™ was founded by Palmer Luckey, self-described virtual reality enthusiast and hardware geek. The company launched a Kickstarter campaign to help fund development of their first product, the Oculus Rift, a ground-breaking vir... read more »
Powered by VBProfiles
Gaming is in its golden age, and big and small players alike are maneuvering like kings and queens in A Game of Thrones. Register now for our GamesBeat 2015 event, Oct. 12-Oct.13, where we'll explore strategies in the new world of gaming.
---