Check out our press release hub, powered by Business Wire. It's a one stop shop for industry announcements to help you stay on top of the latest technology and investment trends. Get the scoop here.
Initiative Will Mentor 10 Technology-based Companies Focused on Transformative Media and Entertainment Experiences
BURBANK, Calif.–(BUSINESS WIRE)–February 12, 2014–
Today The Walt Disney Company (NYSE: DIS) announced that it will select ten startup companies for a three-month mentorship and seed-stage investment program. Disney Accelerator, which will be based in Los Angeles and powered by Techstars, is now accepting applications from early-stage companies with innovative consumer media and entertainment product ideas.
Participants will receive $120,000 in investment capital to develop their ideas, along with mentor support from top Disney executives, including Chairman and CEO Robert A. Iger, and leaders from Pixar, Marvel, Lucasfilm, ESPN and Walt Disney Imagineering, among others. Mentors will also include other entertainment industry leaders, venture capitalists, and Techstars' extensive network of entrepreneurs, investors and executives. Participants will have access to stories, characters, technology and other resources from across The Walt Disney Company. The program begins June 30, and it concludes with an Investor Demo Day in September where each team will present their company to industry leaders and investors.
---
From VentureBeat
Get faster turnaround on creative, more testing, smarter improvements and better results. Learn how to apply agile marketing to your team at VB's Agile Marketing Roadshow in SF.
---
"Disney has always been defined by innovation, leveraging the technology required to build the future of entertainment," said Kevin A. Mayer, executive vice president, Corporate Strategy and Business Development, The Walt Disney Company. "Disney Accelerator offers a unique collaboration between some of the best creative minds in the entertainment industry and the modern-day visionaries who are starting businesses on the strength of exciting new ideas." Overseeing the Disney Accelerator program is Michael D. Abrams, Disney's senior vice president, Innovation.
Visit www.disneyaccelerator.com for details on the program and to apply by April 16, 2014.
About The Walt Disney Company
The Walt Disney Company, together with its subsidiaries and affiliates, is a leading diversified international entertainment and media enterprise with five business segments: media networks, parks and resorts, studio entertainment, consumer products and interactive. Disney is a Dow 30 company and had annual revenues of $45 billion in its Fiscal Year 2013.
About Techstars
Techstars is the #1 startup accelerator and mentorship-driven seed stage investment program in the world. Techstars delivers programs annually in top startup markets all over the world. Additionally, Techstars powers programs in collaboration with some of the best brands in the world. Companies have gone on to average more than $1.6M raised in outside capital after the completion of the program. To date, Techstars has funded more than 350 companies that are collectively valued in the billions of dollars.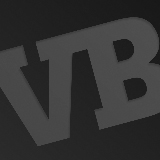 Disney
Carrie Davis, 818-931-3270
Carrie.Davis@disney.com
David Jefferson, 818-560-4832
David.J.Jefferson@disney.com
or
Techstars
David Cohen
press@techstars.com
More information:
Walt Disney Company doesn't have a company summary yet. Click '[edit]' to add one and help improve Spoke... read more »
Powered by VBProfiles