We've had another busy week here at GamesBeat, but you can easily see all our coverage with this convenient collection. You'll find stories about the rise and fall of Flappy Bird, the Titanfall beta, news from Nintendo, and much more.
Who needs chocolates when you can have video game journalism?
---
Mobile and social
---
From VentureBeat
Gaming is in its golden age, and big and small players alike are maneuvering like kings and queens in A Game of Thrones. Register now for our GamesBeat 2015 event, Oct. 12-Oct.13, where we'll explore strategies in the new world of gaming.
---
---
Game news
---
Nintendo direct
---
The Flappy Bird saga
---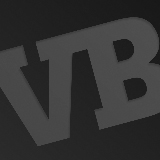 Previews and interviews
---
Reviews
---
Pieces of flair