Check out our press release hub, powered by Business Wire. It's a one stop shop for industry announcements to help you stay on top of the latest technology and investment trends. Get the scoop here.
In partnership with the Greek National Tourism Organization and ThinkDigital
NEW YORK–(BUSINESS WIRE)–March 17, 2014–
DAILY SECRET Inc., the creator of highly curated daily email newsletters geared towards influential young professionals in high-growth markets, announced today that it is launching a new marketing campaign for the Greek National Tourism Organization. In partnership with ThinkDigital, a leading digital media network in Europe, DAILY SECRET will run a two-month campaign with the goal of making Greece a preferred destination for American and Canadian tourists. The Greek National Tourism Organization's selection reflects the deep trust that global and mobile readers place in DAILY SECRET to deliver authentic experiences – both in their daily lives and when they travel.
---
From VentureBeat
Get faster turnaround on creative, more testing, smarter improvements and better results. Learn how to apply agile marketing to your team at VB's Agile Marketing Roadshow in SF.
---
The campaign inspires U.S.- and Canada-based travelers to visit Greece by providing highly curated travel guides, which feature the unique and authentic experiences that DAILY SECRET members have come to expect from the media brand. After members discover their "traveler type" through a mini-quiz, DAILY SECRET provides those members with one of five thematic travel guides tailored to the traveler type. Each guide promises an unforgettable vacation in Greece and comes with an interactive "magic map." Participating members are automatically entered into a competition to win an all-expenses-paid trip to Greece, specifically to Amorgos, the island of the movie "The Big Blue."
Tourism is a critical piece of Greece's economic recovery. With a mandate to significantly increase tourism to the country, the Greek National Tourism Organization has in recent years been an innovative leader in the travel space worldwide. According to the Greek Minister of Tourism, the tourism sector is expected to grow 10% in 2014.
"Nothing inspires our audience more than travel content. This campaign showcases DAILY SECRET's strength in the category," said Nikos Kakavoulis, Founder & CEO of DAILY SECRET. The marketing campaign is a landmark deal for the DAILY SECRET and ThinkDigital partnership, which was announced in February this year. ThinkDigital, which runs one of the widest networks of Internet media in Central and South East Europe, represents DAILY SECRET in Greece, Turkey, Romania, Bulgaria, Hungary and Cyprus.
DAILY SECRET's marketing campaign combines high quality content, which is sourced by a trusted network of local insiders, with DAILY SECRET's proprietary distribution formula that maximizes virality. The company, which recently received investment from PIC, the private investment firm of Ronald Lauder and Dick Parsons, expects to extend its travel offerings to new emerging markets in coming months.
About DAILY SECRET, Inc.:
DAILY SECRET is one of the fastest growing digital media brands for premium audiences around the world. Covering over 40 markets, its signature daily email newsletter reveals coveted bars, restaurants, shops and all around local 'secrets' while integrating brands around passion points. Headquartered in New York, NY and Athens, Greece, DAILY SECRET serves over 1.8 million subscribers every day. For more information visit http://company.dailysecret.com/.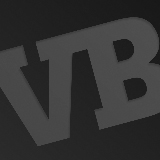 DAILY SECRET Inc.
Nikolaos Kakavoulis, 917-345-8904
More information:
DAILY SECRET is the fastest growing digital media brand for young and affluent professionals around the world. Covering over 35 markets, its signature daily email newsletters reveal coveted bars, restaurants, shops and all around local... read more »
Powered by VBProfiles