Check out our press release hub, powered by Business Wire. It's a one stop shop for industry announcements to help you stay on top of the latest technology and investment trends. Get the scoop here.
Cloud-Managed Eagle Eye Security Camera VMS won "Best in Hosted Solutions" at ISC West
AUSTIN, Texas–(BUSINESS WIRE)–April 3, 2014–
The Eagle Eye Security Camera Video Management System (VMS) won the Security Industry Association's (SIA) Best New Product award – the on-demand, cloud managed surveillance system won "Best in Hosted Solutions" category at SIW's annual ISC West conference.
The SIA is a nonprofit international trade association that represents more than 350 electronic physical security product manufacturers, specifiers, integrators and service providers. The ISC West electronic physical security industry conference and exhibition brings more than 1,000 international and domestic security product manufacturer companies and more than 25,000 security professionals to Las Vegas each year.
---
From VentureBeat
Get faster turnaround on creative, more testing, smarter improvements and better results. Learn how to apply agile marketing to your team at VB's Agile Marketing Roadshow in SF.
---
"We are thrilled to receive the SIA's prestigious "Best New Product" award for our cloud-managed security and operations video management system," said Dean Drako, President and CEO of Eagle Eye Networks. "We are honored to provide customers and resellers with an award-winning solution that meets their needs for on-demand, flexible deployment and high security."
The Eagle Eye Security Camera VMS gives companies the tools to meet their security and business operations goals:
Mobile and web video access with critical alerts
Simple, fast on-demand deployment and support
Compatibility with most IP and analog cameras
Complete flexibility to store video in the cloud, on premise, or any combination of the two
Eagle Eye Complete Privacy Encryption™
Intelligent Bandwidth Management ™
Eagle Eye Networks Surveillance-Security Camera System Reviews and Case Studies
About Eagle Eye Networks
Eagle Eye Networks is a provider of the first on-demand cloud based security and operations video management system (VMS) that provides both cloud and on-premise recording. Eagle Eye offers secure recording, transmission, and storage, camera management, mobile viewing and alerts –all from a 100% cloud managed platform. The Eagle Eye Security Camera Video Management System supports a broad array of IP and analog cameras, and delivers Complete Privacy Encryption™. It also uses Intelligent Bandwidth Management™, making it easy to deploy at single and multiple sites, both small and large. Eagle Eye Networks sells through authorized partners. The headquarters is at 411 Brazos St, Suite 101, Austin, TX. For more information please visit www.eagleeyenetworks.com or call +1-512-473-0500.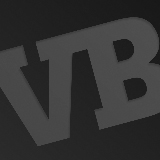 Launch Marketing
Gloria Nichols, 650-678-2219
gloria@launchm.com
More information:
Eagle Eye Networks makes video security a lot easier. We have brought the latest cloud and web technologies to solve the complexities of video security. With the cloud based Eagle Eye Platform new features function and capabilities are... read more »
Powered by VBProfiles