[Why? How? Who? Analytics tell the story. We'll help you understand the playing field. Register today for our free marketing analytics roundtable.]
---
Sony has an 8.2 percent stake in one of Japan's biggest third-party game publishers, but that minority ownership is coming to an end.
The PlayStation company announced today that is selling 9.52 million Square Enix shares to investment company SMBC Nikko Securities, Inc. Sony expects to net a profit of around $47 million from the sale. Square Enix is currently trading for $16.47 on the Tokyo Stock Exchange. This is part of Sony's wider efforts to streamline its business. This will also free up some cash on its balance sheet.
Based on its current market value, Sony owns roughly $15.6 million in Square Enix stock. Sony will disclose the final sale price of its deal with SMBC tomorrow, and it will claim the earnings as part of the first quarter of its fiscal year.
Square Enix's stock price reached a 52-week high earlier this year, but its value has slowly declined ever since. The stock dropped 2.5 percent in trading early today. That was before Sony announced its sell off. The publisher is not only continuing to make money from its classic line of Final Fantasy games but also from mobile and social releases in Asia. Square Enix is also seeing a return from its Western subsidiary Eidos, which has seen some success with games like Tomb Raider and Thief.
Sony is in a period of transition. While the PlayStation 4 is performing well, Sony's traditional consumer-electronic markets have started drying up. People aren't buying as many TVs as they were throughout the 2000s, and Sony has even sold off its Vaio PC business in February. The company is desperately trying to increase its profits, and getting out of Square Enix while it the stock is still at a price that is historically pretty high is a part of that strategy.
While up until this point Sony was one of Square Enix's biggest shareholders, that didn't really have much of an effect on how the Final Fantasy company operated. Square Enix released games on platforms other than Sony's, for example. Likewise, Sony's Square Enix sell off will likely not impact the day-to-day relationship between the two Japanese media conglomerates.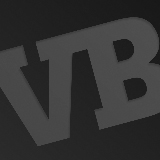 More information:
Sony is a Japanese multinational conglomerate corporation headquartered in Kōnan, Minato, Tokyo, Japan. Sony Corporation is the electronics business unit and the parent company of the Sony Group, which is engaged in business through i... read more »
Square Enix squares off pretty well in the fight to be the top gamer in Japan. The company is a leading developer of video games for consoles from Sony, Microsoft, and Nintendo, as well as for PC and mobile. Popular titles include King... read more »
Sony Computer Entertainment, Inc. is a major video game company specializing in a variety of areas in the video game industry, and is a wholly owned subsidiary and part of the Consumer Products & Services Group of Sony. The company was... read more »
Powered by VBProfiles
Gaming is in its golden age, and big and small players alike are maneuvering like kings and queens in A Game of Thrones. Register now for our GamesBeat 2015 event, Oct. 12-Oct.13, where we'll explore strategies in the new world of gaming.
---