Final Fantasy VII's Aerith is mostly famous for dying, which is a lousy way to leave a mark on gaming history. Why don't we ever see more fun stories about the flower-selling heroine?
Thankfully, the Movoto real estate blog has given us just that by putting together this interesting appraisal of Aerith's house. Of course, that home was in the Midgar slums, which makes its actual value all the more shocking.
You can see how Movoto came up with the numbers in the infograph below. You can also check out some of its other gaming-inspired appraisals: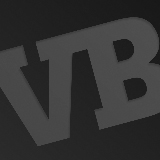 Gaming is in its golden age, and big and small players alike are maneuvering like kings and queens in A Game of Thrones. Register now for our GamesBeat 2015 event, Oct. 12-Oct.13, where we'll explore strategies in the new world of gaming.
---