Phone theft — it's an epidemic. So much so, that mobile security company Lookout teamed up with IDG Research and conducted a survey of smartphone owners in the U.S., U.K., France, and Germany that has yielded a sort of "state of affairs" of smartphone theft.
Here are a few numbers about smartphone theft from the report:
Most common type of situation: 44 percent were stolen because the owner left the phone behind in a public setting
---
Sponsored by VB
Join us at GrowthBeat where thought leaders from the biggest brands will share winning growth strategies on August 17-18 in San Francisco. Sign up now!
---
Most common location: 16 percent in a restaurant
Most common time of day: 40 percent between 12 p.m. and 5 p.m.
Most common consequence of phone theft: 47 percent report a time/productivity loss
Willingness to pay: Excluding the cost of the physical device itself, 50 percent of phone theft victims would be somewhat likely to extremely likely to pay $500 to retrieve their stolen phone's data, including all photos, videos, music, apps, and private information. One in three victims would be somewhat likely to extremely likely to pay $1,000 for the data on their phone.
People turn to vigilantism: 68 percent of phone theft victims are willing to put themselves in some amount of danger to retrieve a stolen device and the personal information on it.
Take a look at the rest of Lookout's report below: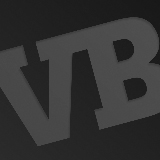 More information:
Lookout is a cybersecurity company that predicts and stops mobile attacks before harm is done to an individual or an enterprise. Lookout's cloud-based technology is fueled by a global sensor network of more than 60 million users and ... read more »
Powered by VBProfiles