Check out our press release hub, powered by Business Wire. It's a one stop shop for industry announcements to help you stay on top of the latest technology and investment trends. Get the scoop here.
Dean Drako's Cloud Video Surveillance Company listed as a Top Company Impacting the Channel
AUSTIN, Texas–(BUSINESS WIRE)–July 23, 2014–
Eagle Eye Networks, Inc., announced that the company was selected by CRN as one of the top 25 startups in 2014 making an impact on the IT channel. CRN's criteria for the top companies were "startups that were established no earlier than 2008 and know the value of good channel partnerships; a strategy to leverage the channel to go to market is also a requirement."
"Eagle Eye Networks is honored to be included, as we are committed to making our channel partners successful with our cloud video surveillance system for both protection and business operations," said Dean Drako, President and CEO of Eagle Eye Networks. "Additionally, we help our partners build a recurring revenue business, allowing them to provide superior ongoing customer support."
To view the CRN Coolest Emerging Vendor list and read the editorial commentary, visit www.crn.com/slide-shows/channel-programs/300073463/the-25-coolest-emerging-vendors-for-2014.htm/pgno/0/11
About Eagle Eye Networks
Eagle Eye delivers the first on-demand cloud based security and operations video management system (VMS) providing both cloud and on-premise recording, in conjunction with a cloud video API. Eagle Eye offers secure, encrypted recording, camera management, mobile viewing and alerts – all from a 100% cloud managed platform. The Eagle Eye Cloud Security Camera Video Management System supports a broad array of IP and analog cameras uses Intelligent Bandwidth Management™, making it easy to deploy at single and multiple sites. The API platform uses the Eagle Eye Big Data Video Framework™, with time based data structures used for indexing, search, retrieval and analysis of the live and archived video. Eagle Eye Networks sells through authorized reseller and installation partners. The headquarters is at 411 Brazos St, Suite 101, Austin, TX. For more information please visit www.eagleeyenetworks.com or call +1-512-473-0500.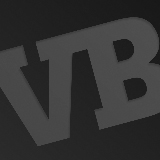 LaunchM, Inc.
Gloria Nichols, 650-678-2219
Gloria at launchm period com